---
---

---
---
MOUNTAIN TO SURF MINIATURE HORSE CLUB
AIMHCNZ Delegate : TBC
---

---
---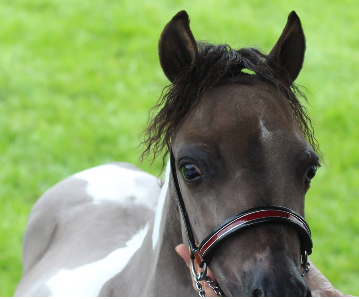 MAINLAND MINIATURE HORSE CLUB
Mainland Club currently in recess
---
BENEFITS OF BEING AFFILIATED
AIMHCNZ Inc focus is on supporting its Affiliated Clubs
Representation of your club on the AIMHCNZ Inc Committee by way of a delegate
Comprehensive set of show and measuring rules approved annually by committee which are mandatory across all clubs, to provide uniformity and continuity.
Inclusion of Cat C horses
Easier to obtain grants and funding if you are incorporated and affiliated to a National body
Opportunity to share resources and ideas with other Affiliated Clubs
Awards and Programmes to support Affiliated Club Members, participation in AIMHCNZ Inc Competitions – Hi-Points, Halls of Excellence, Premier Mare/Gelding & Cat C incentive programs
Sponsorship opportunities
AIMHCNZ measuring program
Public Liability Insurance Cover
---
WANT TO SET UP A NEW MINIATURE HORSE CLUB IN YOUR AREA?
HERE's HOW TO DO IT
Contact our Registrar Linda Jackson elsworthcontracting@primowireless.co.nz AIMHCNZ have a 'new members' pack full of all the information you need, including a step by step guide to help you get your club going.
---
CLUB RESPONSIBILITIES
Clubs must
Supply a copy of their current membership lists to the Registrar along with any updates as they come to hand. The joining date of new members should also be provided so the Hi-Points Co-ordinator/s know when valid points have been earned. Points will only be collected for AIMHCNZ affiliated club members that are recorded on these membership lists.
Provide Hi-Point Show results to the Hi-Point Co-ordinator/s within a month after the show.
Provide a copy of their latest AGM minutes to the AIMHCNZ Secretary, within a month of the meeting.
Pay all monies owing to AIMHCNZ when requested, eg Affiliation fees and measuring fees by 31 March, AIMHCNZ show Levy's, and National Show sponsorship.
Follow the AIMHCNZ Rules and Procedures available on the website.
______________________________________________________________________
Cessation of Membership
Any Member (affiliated club) that fails to provide copies of current membership lists, Hi-Point Show results and the latest AGM minutes; or to pay fees owed, will have all membership benefits of affiliation to AIMHCNZ suspended until such a time as the requested information is received. This may include, but is not limited to, exclusion of the club delegate from committee, exclusion of club show results from AIMHCNZ Awards Schemes, exclusion of the club from AIMHCNZ Public Liability Insurance cover.
---
Use of the AIMHCNZ Logo(s)
AIMHCNZ encourage Affiliated Clubs to use the AIMHCNZ Logos on all club and show advertisements, brochures, club FaceBook pages, etc. so that clubs can be identified as being affiliated to AIMHCNZ.
---